About Us
folio press & paperie strives to inspire connections and understanding of self, others, and community through intentional hand-drawn design, lettering, and fine print media.
Nestled between the Pacific Ocean and the Santa Ynez Mountains, folio's home in Santa Barbara, CA is a gateway to some of the most beautiful natural spaces in California. Many of our designs are inspired by our surrounding environment, colors, and textures.
All folio products are designed and printed in-house just 3 blocks from the beach using our 1953 Heidelberg Windmill and 1924 treadle-powered Chandler & Price platen presses. Along with our hand-drawn designs, we also utilize antique wood and lead type and retro icons.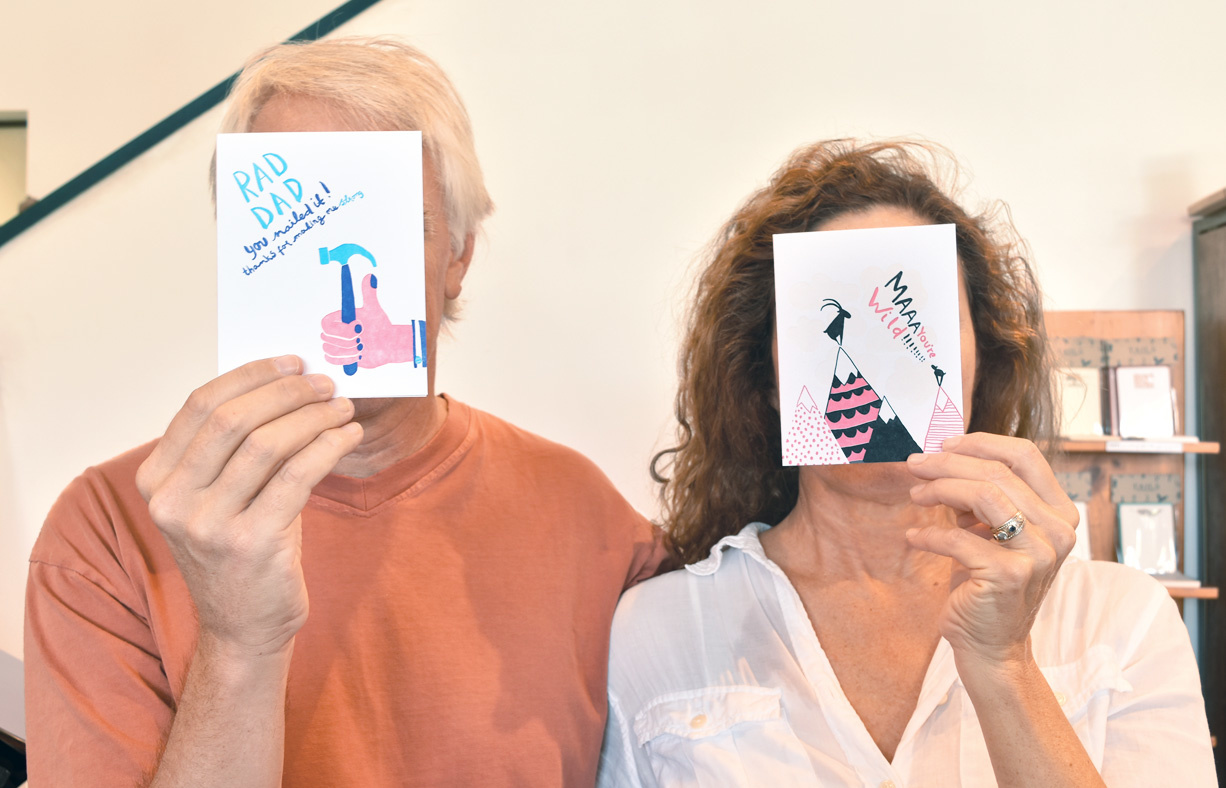 Frank and Marlene Bucy • folio press & paperie's Rad Dad and Wild Ma
In 2007, Frank and Marlene bought Wootton Printing, the oldest continually operating print shop in the Santa Barbara area established in 1931. They continued the Wootton legacy providing high-quality custom offset, letterpress, and digital business and social printing to the community. Adjacent to the pressroom, Marlene opened a uniquely curated stationery and gift shop which they dubbed folio press & paperie.
After a successful 10 years of printing for others, Frank and Marlene decided it was time to print for themselves as well! Thus, in 2016, folio's very own line of letterpress stationery was born. We now sell in over 200 shops across the US, expanding our line and our reach daily.
•  •  •
Learn more about our Santa Barbara brick and mortar shop here
Are you a retailer interested in carrying folio's card line in your shop? Click here for more wholesale information
We still design and print custom wedding invitations, business stationery, and other work. See more information about custom printing here